The best Irish Bar in NYC
7 WEST 45TH, NEW YORK, NEW YORK
Located on 45th Street near the bustling Times Square, Megan's Bar and Kitchen is your new home for good food, great beer, and the best Irish pub experience in NYC. Our family-owned and operated business offers an authentic Irish atmosphere, with a modern twist that sets us apart from other bars in Times Square.
An Irish Bar With A New York Heart
Our extensive selection of 60 beers on tap and our unique menu featuring homemade brick oven pizzas make us not just a bar, but a go to destination. Whether you're a local or a visitor drawn by the bright lights of Times Square, Megan's is the ideal bar for an after-work drink, a hearty meal, or a late-night pizza craving.
Megan's Bar and Kitchen opened in the summer of 2018, and we aim to offer the same level of atmosphere as our sister bars or in this case literal brother bars, Sean's Bar and Kitchen and Kevin's Pub! We strive to be the best Irish Bar in NYC – a place where you can find genuine Irish hospitality, an excellent menu, and a great selection of beers right in the heart of New York City.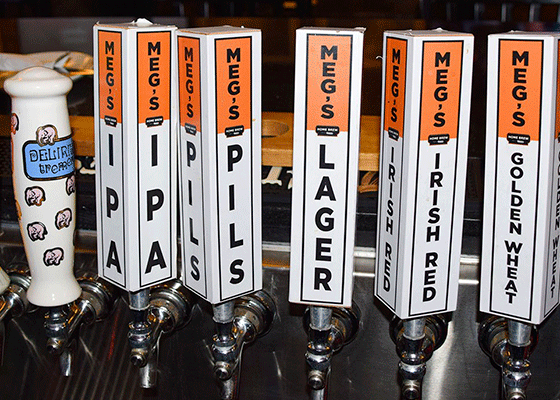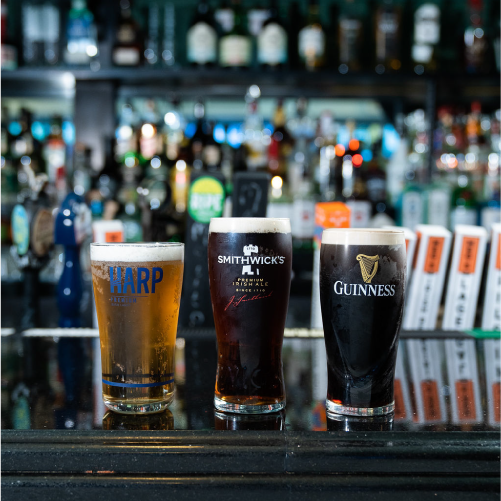 Planning A Corporate Event?
If you're looking for a bar for corporate events in NYC, look no further. Our two-floor Irish bar provides a comfortable and versatile space for any occasion. We can tailor our menu to suit your needs, ensuring an unforgettable experience for you and your guests.