Authentically irish. refreshingly modern.
7 west 45th, new york, new york
Located in the heart of New York City, Megan's is your new home for good food and great beer.
Megan's Bar and Kitchen opened in the summer of 2018. This family owned and operated business strives to deliver the best Irish Pub experience possible this side of the Atlantic Ocean.
We are (quite literally) the sister bar of Sean's Bar and Kitchen, and we aim to offer the same level of atmosphere with a welcoming staff, an excellent menu and genuine Irish hospitality.
With 60 beers on tap and a wide selection of homemade brick oven pizzas, Megan's truly puts a unique twist on the traditional Irish Pub.
Phone
(212) 869-2225
Location
7 West 45th St
New York, NY
10036
Hours
Monday-Sunday:
8 AM - 4 AM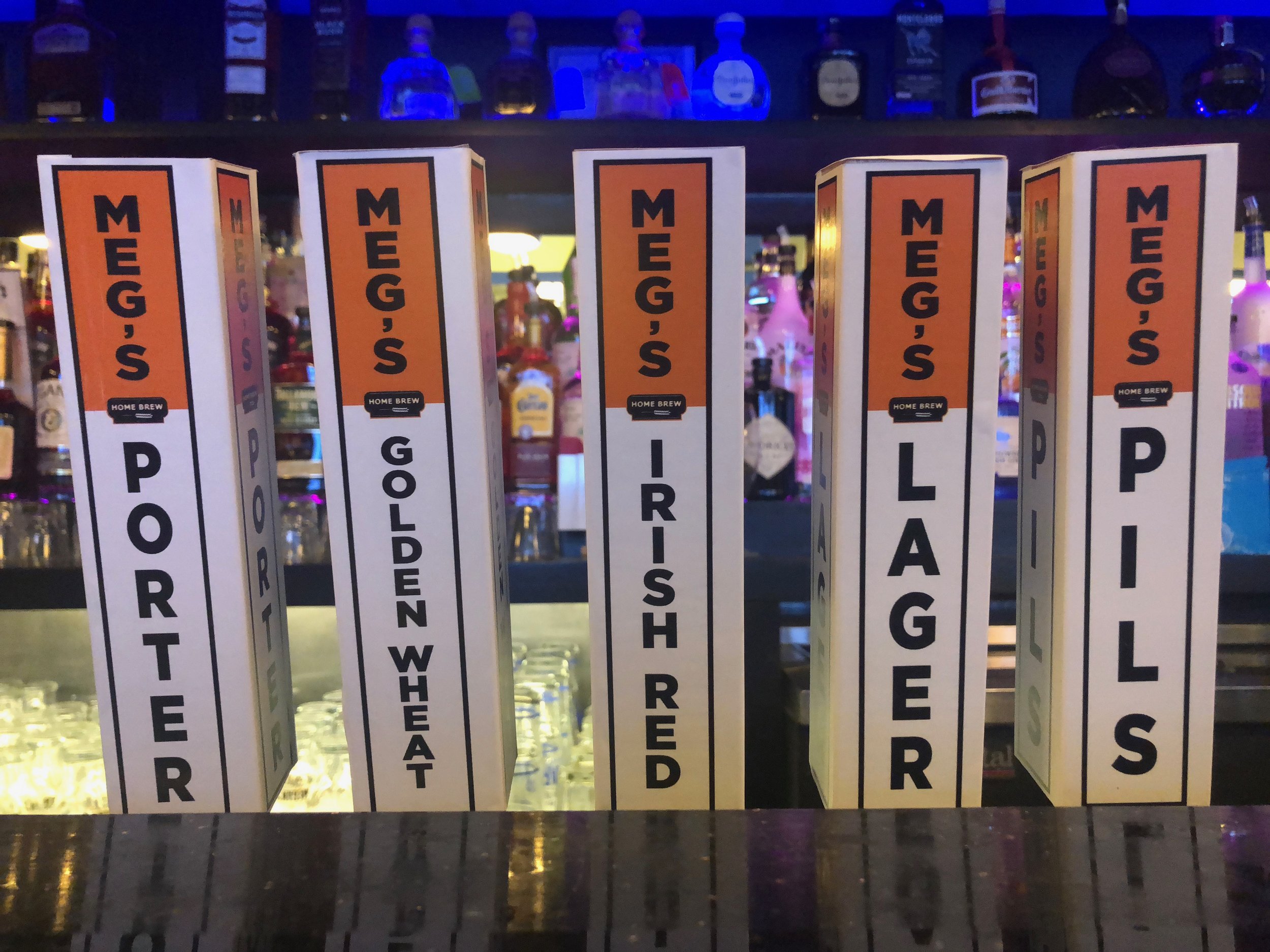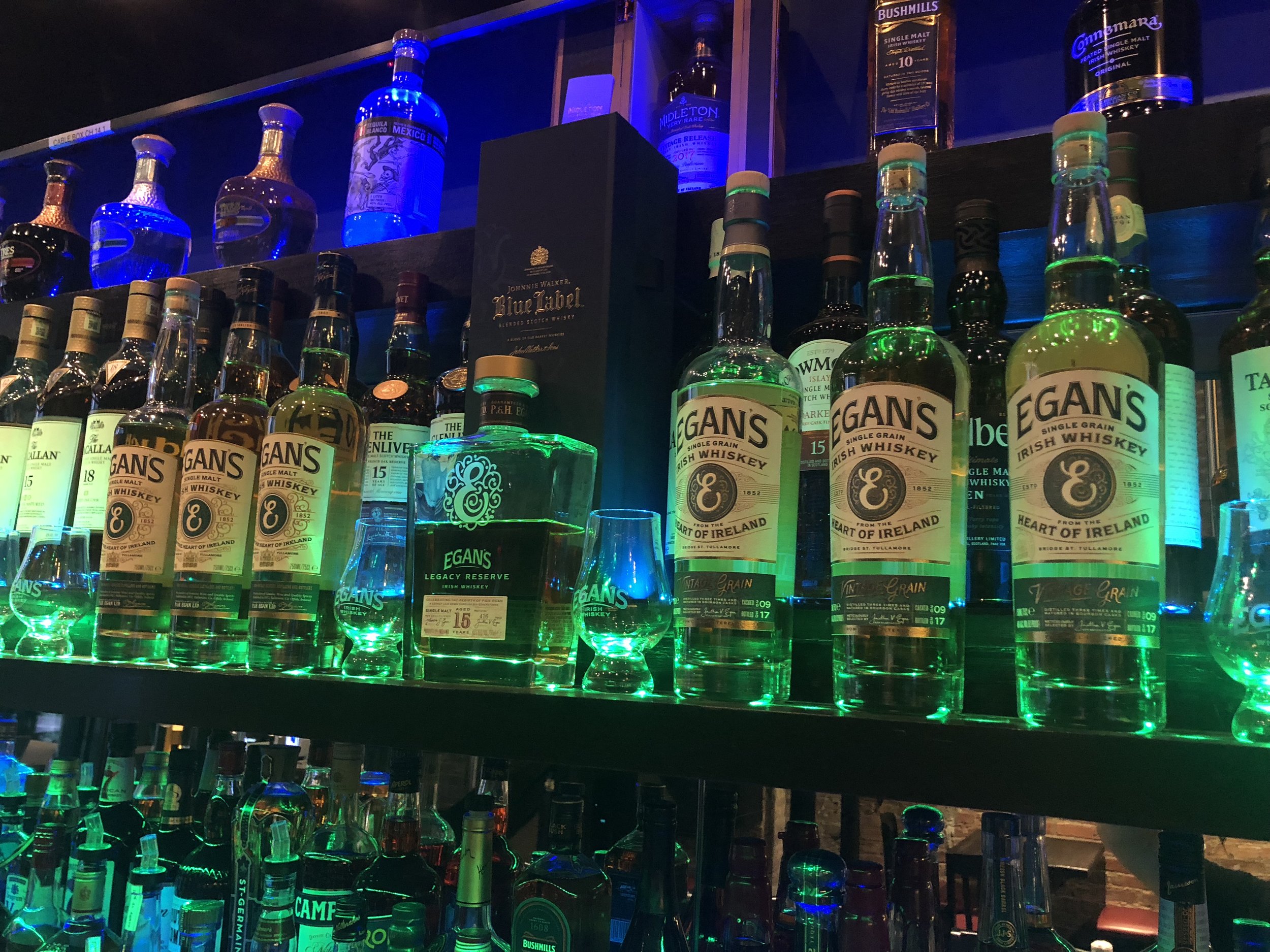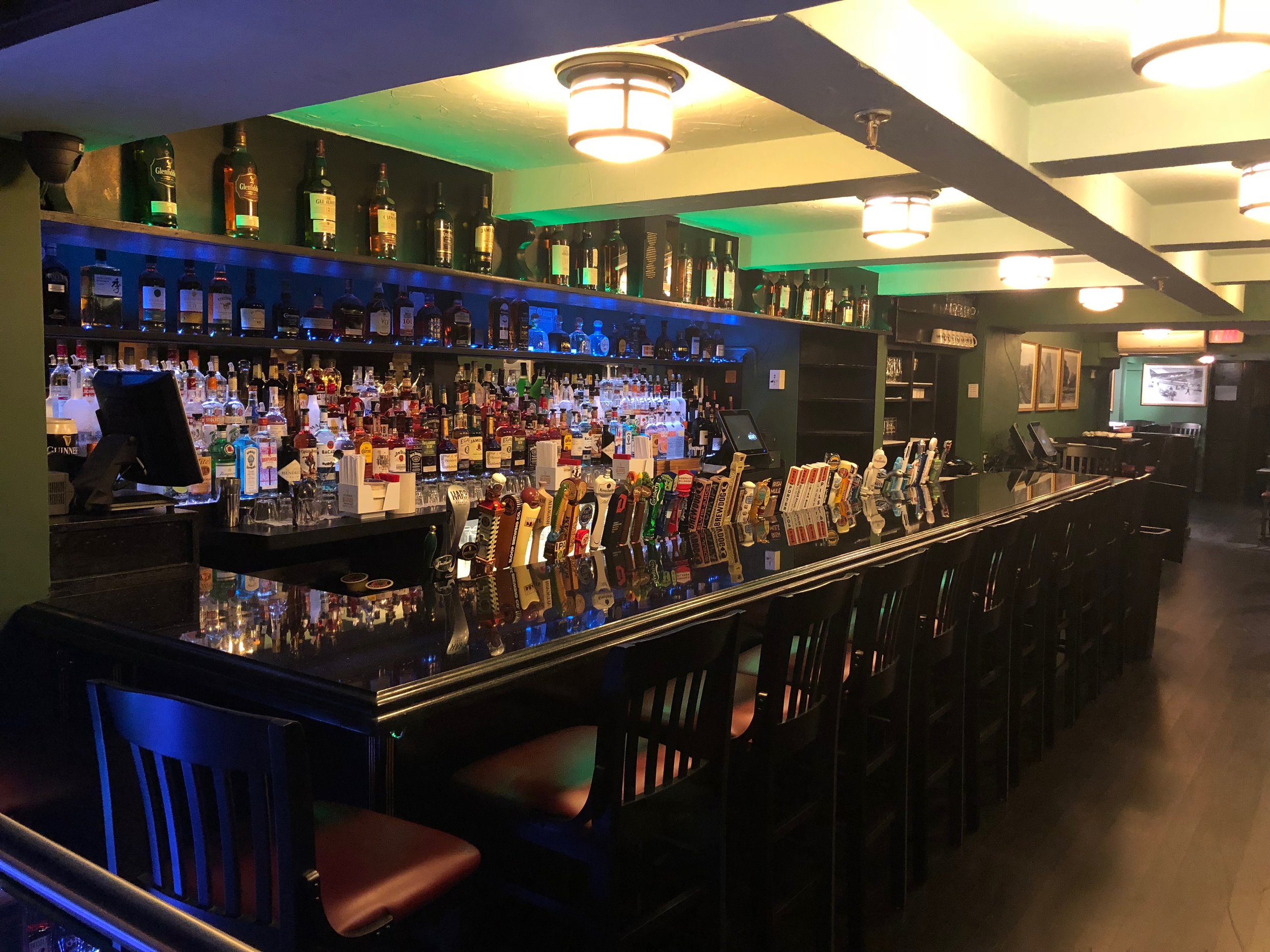 13
Neo Classic Buffalo Wings
Hot / Mild / or Sweet + Spicy
13
13
Tender Chicken Tender
Honey mustard
13
13
Chicken + Cheese Quesadilla
Chicken breast, cheddar-jack cheese, tortilla
13
9
Smoked Gouda Mac + Cheese
Smoked Dutch Gouda, panko crumbs
9
14
Short Rib Nachos
Waffle fries, cheddar jack, salsa, sour cream
14
13
Flight of Dips
Romesco, spinach artichoke, kalamata yogurt spread, grilled naan
13
13
Crispy Calamari
Hot giardiniera, honey aioli
13
Nanny's Mini Crab Cakes
Old Bay tartar sauce
13
14
Sesame Seared Yellowfin
Jicama carrot slaw, hatch green chili aioli, yuzu soy glaze, pickled ginger
14
12
Reuben Fritters
Corned beef, Swiss cheese, sauerkraut, mashed potatoes, Thousand Island dressing
12
13
Bao Buns
Braised pork belly, radish, cucumber slices, pickled carrot, jalapeño, spicy aioli, micro cilantro
13
9
Mom's Roasted Brussels Sprouts
Bacon, shallot marmalade
9
10
Janie's Favorite Flatbread
Caramelized onion, mushroom, mozzarella
10
15
The MEGA
For two or more
15
9
Meg Stix x3
Dip'em. With 3 dipping sauces. Whole grain mustard, Beer cheese, Jalapeño butter
9
17
Farmer's Market
Arcadian greens, grilled chicken, bacon, egg, tomato, red onion, avocado, blue cheese, red wine vinaigrette
17
16
Asian Calamari
Tender fried calamari, fresh vegetables, field greens, sesame ginger dressing
16
13
Caesar
Grilled chicken, romaine, shaved parmesan, grilled croutons, traditional dressing
13
15
Farro + Arugula
Roasted cauliflower, radish, beets, kalamata olives, feta crumbles, crispy onion, lemon vinaigrette
15
15
The "MmmEGg"
Certified Angus Beef,® fried egg, pepper jack, applewood smoked bacon, pico de gallo, brioche
15
15
Fig Burger
Certified Angus Beef,® fig jam, boursin cheese, arugula, brioche
15
15
Short Rib Burger
Certified Angus Beef,® short rib, cheddar, hatch green chili aioli, brioche
15
15
Lamb Burger
8 oz. domestic lamb, kalamata yogurt spread, feta, brioche
15
15
Quinoa Veggie
Burrata, tomato, arugula, pesto aioli, brioche
15
9
Big Meg
Certified Angus Beef ® patty, special sauce, lettuce, cheese (American), pickles, onions, on an awesome bun!!!!
9
Sandwiches: MORE THAN... just a bite
15
The FAT Hen
Buttermilk crispy fried chicken, spicy jalapeño slaw, tomato, brioche
Kate's Gouda Mac + Cheese Sandwich
Smoked Dutch Gouda, sourdough bread + a cup of tomato bisque soup
The Gobbler
Roast turkey, cheddar, applewood smoked bacon, mango chutney mayo, lettuce, tomato, ciabatta
14
Margherita
Crushed tomato sauce, fresh mozzarella + basil
14
15
The New Yorker
Buffalo fried chicken, mozzarella, crumble blue cheese, tomato sauce
15
16
Rocket Pie
Arugula, prosciutto, mozzarella, pecorino romano, crushed tomato sauce
16
16
Eat On Trend
Grilled carrot, zucchini, red pepper, opal basil, mozzarella, cauliflower crust
16
Pizza of the Week
Ask your server
20
Pork Porterhouse
Roasted carrots, brown mustard marmalade, confit garlic mashed potatoes
20
33
Kevin's Rib Eye
Certified Angus Beef,® rib steak, shoestring fries, Guinness caramelized onions, butter
33
16
Sean's Roasted Cauliflower Steak
5 grain salad, roasted squash, harissa, micro cilantro
16
17
Fish + Chips
Panko crusted, French fries, jalapeño slaw, mushy peas, spicy vegetable slaw
17
17
Cobblestone Half Chicken
Roasted new potatoes, thyme lemon butter
17
19
McGuire's Salmon
Warm 5 grain salad, roasted squash, chimichurri sauce
19
18
Shrimp Bucatini
Shrimp, garlic, white wine lemon butter sauce, linguine
18
26
JC's Colorado Lamb Chops
Brandy peppercorn, mashed potatoes, crispy onions
26